I have translated some of the most common Chinese names into Korean.
Try to find yours!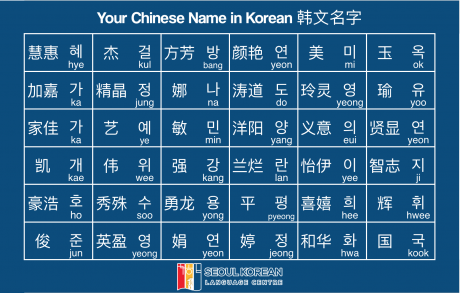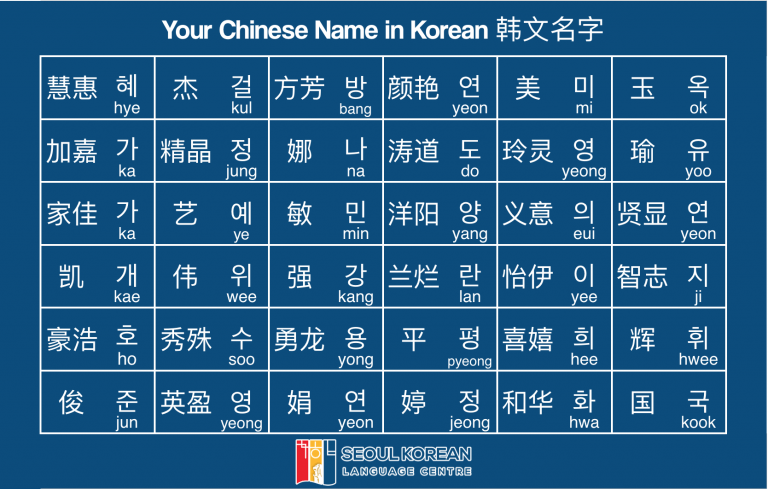 Some try to translate theirs into Korean by Google Translate which is still flawed considerably. Korean dictionaries are the most reliable. Go to Naver Dictionary or Daum Dictionary to search for your Korean names not found in the chart.
Want to learn how to read your Korean name accurately like a native? Learn how to read the Korean Letters free here!
Interested in the Korean language? Look at our available courses.
Already know some Korean? Challenge  yourself with the Placement Tests!
Click here to go back to the homepage.