Why you should learn Korean language? Korean is the 13th most spoken language in the world. More than 75 million people speak Korean. Learning the Korean language would mean connecting to this huge population of people and exciting Korean culture. Joining this enormous communication network of people would rise to unexpected opportunities. It is the reasons why you should learn the Korean language.
Road to Korean culture – Expand your cultural horizon
Knowing a foreign language is like gaining access to a whole new world of the different cultural sphere. Every language has unique features and beauty that cannot be fully preserved when translated into another language. In other words, the meaning gets lost amidst translation. Therefore, if you listen to K-pop or watch K-drama after learning the Korean language, you will be able to relish the pleasure that you did not feel from the English subtitles. Not restrained to K-pop or K-drama, you will be able to feel different artistic beauty from Korean cultures like literature, movies and etc that you did not in your language. Learning a language is not just a sole act of knowing the language but also the culture and history. Thereupon, by studying the Korean language, you will be able to understand the people as well. It is an indescribable pleasure to be able to expand your cultural zone and gain access to information and nuances that are not available in your language.

So if you want to dive deep into the Korean culture, learn the language.
Economic opportunities
South Korea is home to international giants like Samsung and Hyundai. Her economy is 11th largest in the world and still growing. With the ageing population, the Korean government is extending to foreign labour to keep the bustling economy running. Should you seek employment in Korea, it would advantage for you if you can speak the Korean language. Sure enough, there are many English speakers in a metropolis like Seoul but the employers would definitely prefer Korean speakers to non-Korean speakers. Study the Korean language and aim to qualify for the TOPIK (Test of Proficiency in Korean). It is the certificate that Korean employers look for as proof of your Korean proficiency level.
For your future investment.
The economy of South Korea is the 4th largest in Asia and is still growing. With the ongoing decline of Japan, the political power of Korea in Asia could only grow to fill in the vacancy. BTS, the K-pop band, has become the most phenomenal star in the world since the Beatles. As you see, the influence of South Korea is coming on all fronts – economically, politically and socially. Samsung, Korean BBQ and KPOP have already become a part of our life. Moreover, there is a great change coming – North Korea.
North Korea has been preparing to open up its market. Experts like Jim Rogers expect North Korean to open in 10 to 20 years. It would be a great opportunity, especially for Singaporeans. Singapore passports are one of the fewest that are accepted by North Korea. Definitely, there will be Singaporean companies looking for Korean speaking employees to start their business in North Korea. Hence, it will be a great chance for Singaporeans who want to venture out of their little red dot. Of course, those who can speak Korean will be at an advantage.
Yes, some may be still very sceptical of North Korea opening up. Even if North Korea does not open its market in the nearest future, South Korea is still an attractive spot as she is growing in importance discernibly. Learning the Korean language would definitely worth your investment.
Why you should learn Korean Language?
Learning Korean is not just a language but a road to the excercising Korean culture to expand your cultural horizon. And it also gives you a lot of opportunities in your career and investment.
Read also
Learn Korean Language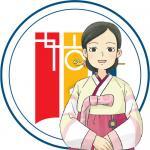 Official TOPIK Website.
Check all Korean language courses of SEOUL Korean language Centre.
Register for a trial lesson.
Try our free online Korean alphabet course.
If you are not a beginner, test your level with online Korean placement test.
If you have any enquiry, contact Seoul Korean LC.