Welcome! You are at the right place to start learning the Korean language right in Singapore. SEOUL Korean Language Centre is student-centric. We offer conversational and interactive Korean language classes where students have dedicated time to practice speaking Korean. Our online Korean class exposes students to various practical exercises. Try our online Trial Lesson below to see how learning can be effective online at SEOUL Korean.
Since COVID19, we have been conducting online Korean language classes via Live ZOOM
To visit our physical classroom, please make an appointment.
Contact us.
Join our Online Trial Lesson
Online Korean class is safer and comfortable without masks.
Meet us online at your sweet home!
FREE TRIAL LESSON
If you are a beginner in the Korean language, try the free trial lesson to kickstart your learning journey.
If you are in the midway of learning the Korean language, take the free Korean Placement Tests to find your class.
Want to learn the Korean language for fun? Planning to study or work in Korea? You are all welcomed here. All our courses are TOPIK syllabus. We understand that it is not easy to decide upon a language school where you will have to commit for the long term. Come for our one-hour long trial lesson where you will experience our unique learning environment before making a choice.
Interactive and Conversational Korean Language Classes

SEOUL Korean language centre is the newest Korean language school in Singapore, leading the best Korean classes with customized textbooks and online-based practice programs. Our classes are highly interactive and conversational, conducted by professional teachers.
We believe Korean classes must be interactive where each student has ample chances to speak Korean. Our conversational Korean classes involve various materials to engage our students in diverse activities to instantly apply the spoken language they have just learnt minutes ago. 
Upcoming Online Classes
Learnt Korean Before?
Take the Korean Level Test to find your course.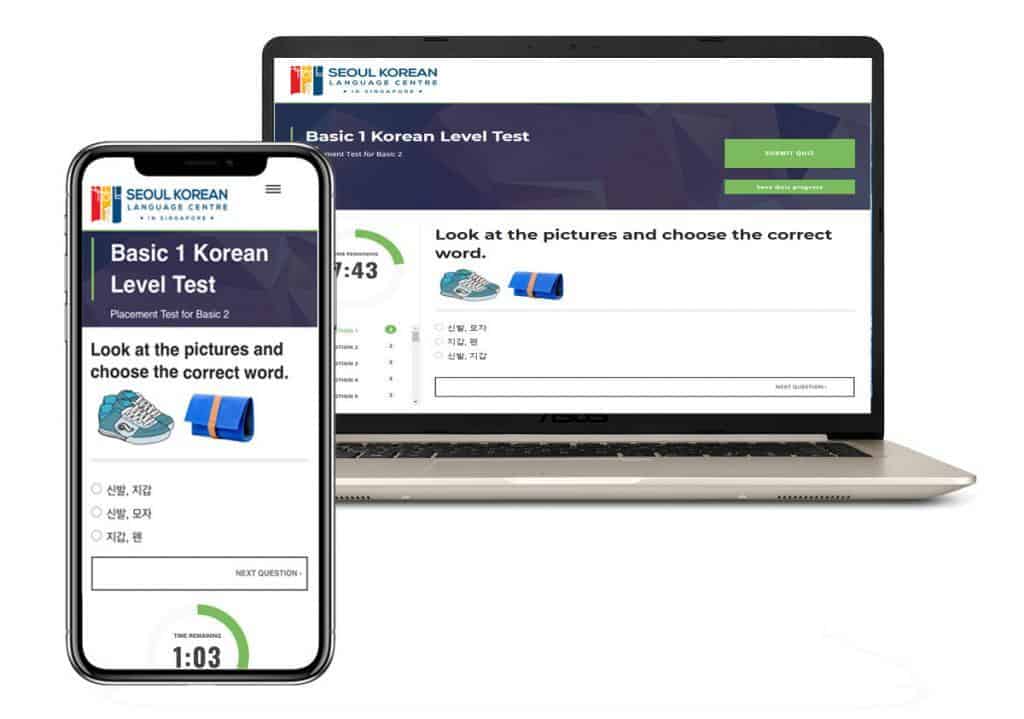 It takes only 10 minutes to complete an online test. Conveniently find which course best suits you. All our online tests are free
Learn The Korean Alphabet Online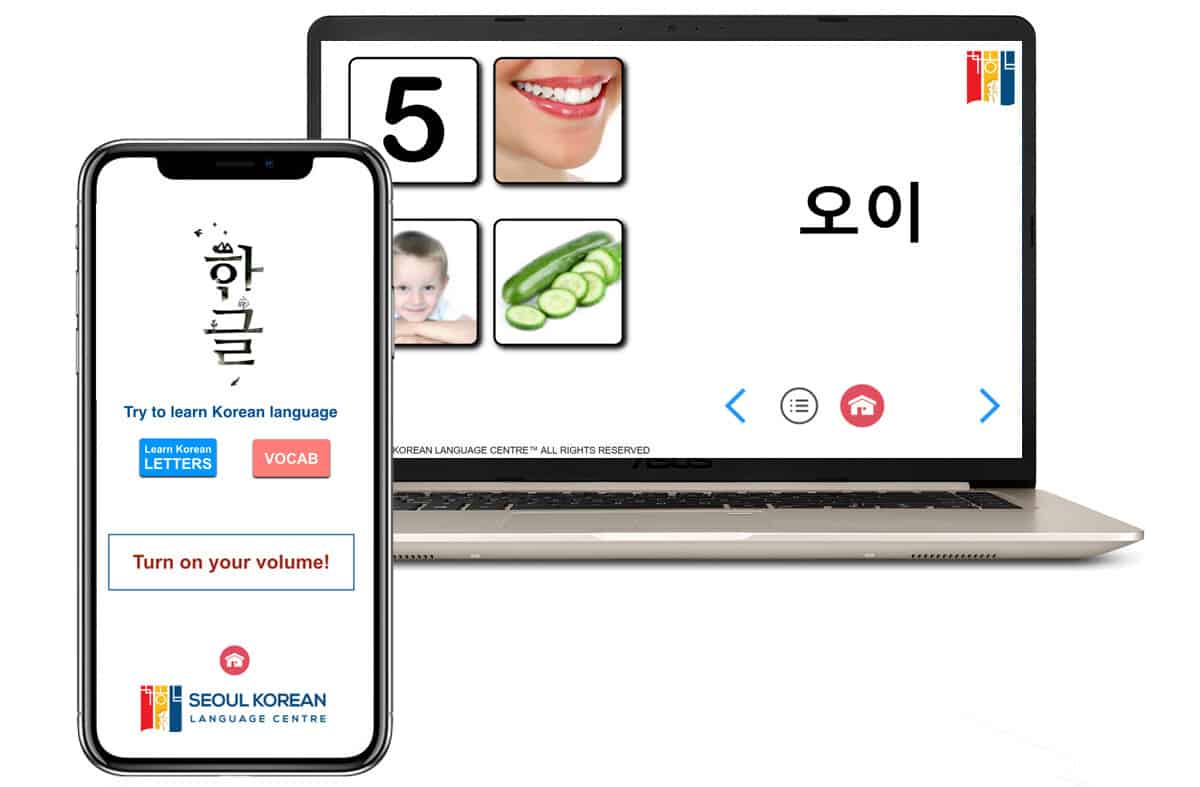 The Korean alphabet HANGEUL is easier than you think and can be learnt by yourself with our online Hangeul program.
There are also other online programs ready to further support your Korean learning journey.
LATEST POSTS
How to pronounce the Korean consonants
This video is supplementary for those who are in our online course. We advise users to watch this again after completing basic consonants at our free Hangeul online program. This video is created by Seoul Korean Language Centre with the aim of aiding the pronunciation of Korean letters for non-natives.
Enquiry
We will assist you promptly.
Contact us.
Phone : (+65) 9721-2433
Location :
Our office is open only for appointments. Kindly make an appointment and enquiry at +65 9721 2433 or help@seoulkorean.sg .

Blk 208 Hougang St. 21 #02-209
5 mins from the Kovan MRT exit C,
10 mins from the Serangoon Interchange (by Mrt/ bus) 
Hope to see you at SEOUL Korean language Centre.
Join us to begin your Korean learning journey here.

TOP Korean Language Schools in Singapore
We are featured in The Fun Empire!
Check out this article