How to study TOPIK in SEOUL Korean Language Centre
In SKLC, we do not divide class for TOPIK takers. This is because our existing courses already cover the necessary syllable of TOPIK. Moreover, it would be cost-consuming for our students to sign up for another class. Instead, we highly recommend our students practise the Past TOPIK Papers for preparation.
Here is the TOPIK study guide for students in our centre.
TOPIK-I

For TOPIKI Level 1 and 2, you will have to complete at least the Pre-Intermediate Course (SNU 1B) and above. By the end of this course, you will be able to read and comprehend simple sentences in Korean. You will be able to hear and understand basic daily life conversations. These are the objectives of TOPIKI which are met in the courses. All questions are MCQ and no writing is tested.
Time estimated to complete from Basic1 to Pre-Inter: At least 1 year, assuming once a week group course.
TOPIK-II
For TOPIKII Level 3 and 4, you will have to complete at least the Upper-Intermediate 2 (SNU 3B).
By the end of this course, you have to be proficient in both the verbal and written language to the extent that you do not have a problem in living a social life in Korea. 
For TOPIKII Level 5 and 6, you will have to complete SNU 5B at least. As the hardest grade of all, it may take 5 years or more depending on the linguistic talent. You must be able to engage in sophisticated topics such as politics, economy, sociology, culture and your professional field in both the verbal and written language. 
Click here to view our classes
TOPIK Practice Papers
If you ask what is the best TOPIK Practice Book, every teacher will give you a different answer. However, if you ask what is the best material, they will all agree on one: The Past TOPIK Papers. 
It's free and it can't go wrong as they are actual TOPIK papers. 
In SEOUL Korean Language Centre, we do not advise students to purchase TOPIK assignment books as the existing course (assuming they are attending and completing homework regularly) and the Past TOPIK papers are already sufficient for TOPIK-I. Of course, we would not stop on assignment books if they are eager to do more drills on top of the past papers. 
In a nutshell
Complete the courses
Drill on other TOPIK Assignments (Optional)
Practise essays with a teacher (For TOPIKII leaners)
Useful Links for TOPIK Study Guide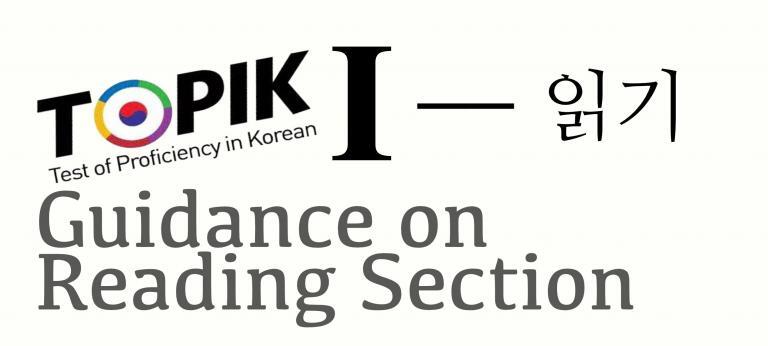 Click here for TOPIK Guide on Reading section
Practice the Past TOPIK Papers ONLINE (Scroll to the bottom)
Download the Past TOPIK Papers from the official site
To know about the TOPIK examination, here is everything you should know about TOPIK.
Read also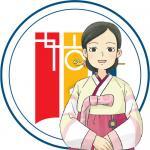 Check all Korean language courses of SEOUL Korean language Centre.
Register for a trial lesson.
Try our free online Korean alphabet course.
If you are not a beginner, test your level with online Korean placement test.
If you have any enquiry, contact Seoul Korean LC.