Korean words derived from English – Foods
The followings are the Korean words derived from English especially related to foods, like the 'fried chicken', 'sandwich', 'coffee', 'sushi', 'dessert' 'coke', 'pizza', hamburger', 'cheese', and 'sausage' in Korean.
There are many more Korean words derived from English. These are very basic words related to foods. If you learn more, try to learn Korean using our online Korean word practice program.

Chicken, sandwich, coffee, sushi, dessert in Korean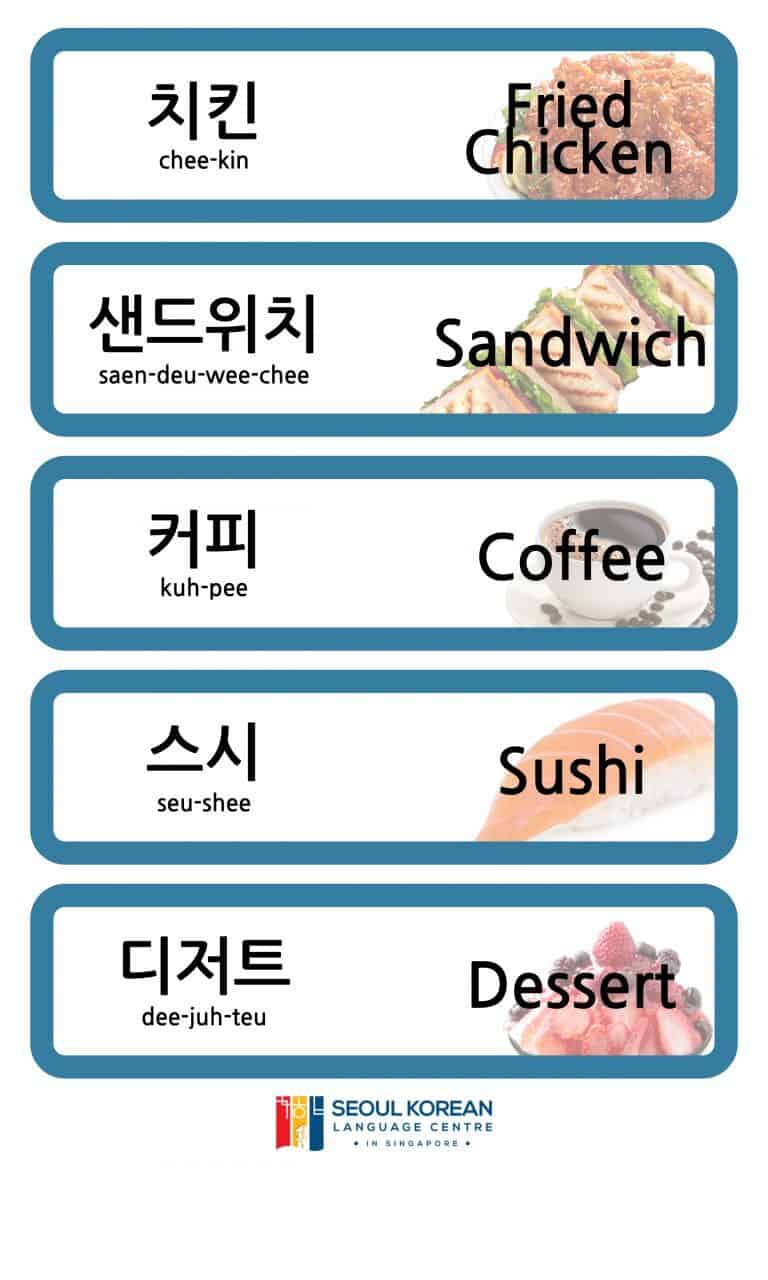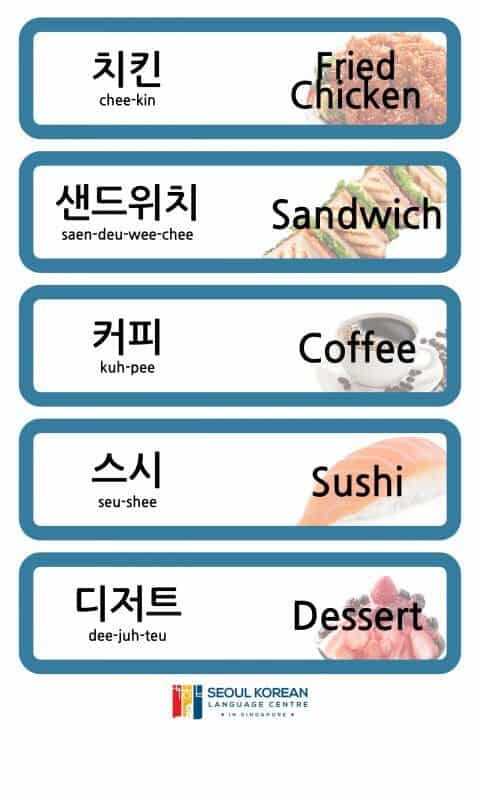 Coke/pepsi, pizza, hamburger, cheese, sausage in Korean

These are Korean vocals about food derived from English. As you have noticed, most of the foods here are from the Western. Factually speaking, both "스시" and "sushi" originate from Japanese "寿司" but I added them as both still sound similar and hence it is easier for English speakers to memorise.
I would also like to make a little note on "치킨". Koreans usually refer to "치킨" to mean fried chicken but not other chicken meat cooked by other methods.
I hope this is helpful for those who want to gain Korean words as easy as possible.
Want some more learning? Click here to check out more learning materials.
Read also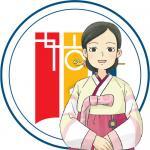 Check all Korean language courses of SEOUL Korean language Centre.
Register for a trial lesson.
Try our free online Korean alphabet course.
If you are not a beginner, test your level with online Korean placement test.
If you have any enquiry, contact Seoul Korean LC.