SEOUL Korean Language Centre Singapore
SEOUL Korean Language Centre Singapore is a newly opened Korean language school in Singapore. We offer the best interactive and conversational Korean language courses in Singapore.
We make customised textbooks and online programmes so that students can study in the best Korean learning environment for them.
If you are a starter in the Korean language, try our free online Korean alphabet Hangeul Course and learn how to read and write Korean letters. Subsequently, you can take the free online Hangul test to check your learning.
Additionally, if you already know some Korean, try our free online Korean language test to check your Korean language ability.
As a result, find the best class on par with your proficiency.
If you have any enquiry, feel free to contact us.
The contact details and directions to Seoul Korean Language Centre are below. Learn Korean in the best Korean language classes in Singapore.
Qualified Professional Teacher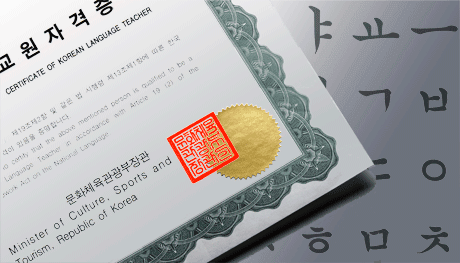 The Principal of SEOUL Korean Language Centre Singapore, Teacher Song, has majored in the Bachelor's Degree in Korean Culture and Language. And thereafter she was awarded the certificate of Korean language Teacher.
This certificate is recognised by the Ministry of Culture, Sports and Tourism of South Korea, the only authority in the world that supervises the qualification of Korean language teachers.
Although she has undergone institutional progress to become a certified Korean teacher, this does not mean that she pursues a strict academic Korean class. As can be seen from her students' testimonials, her lessons are notably fun and engaging with activities.
Interactive and Conversational Korean Language Classes
Teacher Song believes the merit of language schools must lie in involving students to speak the Korean language. Hence, she advocates interactive and conversational classes to encourage students to speak Korean as well.
We do not tolerate chalk and talk where the teacher simply quotes textbooks and students monotonously take down notes. Students, apart from the teacher, have to participate in the class as well, since they are learning a language that is an intrinsic tool of communicative interaction.

For this purpose, we assign various activities which allow students to interact with one another by conversing in Korean and reap the fun of having to apply what they have learnt just minutes ago. Therefore, in our classes, every individual student has the opportunity to speak in Korean. 
We have developed online programmes to help anybody practise the Korean language. Furthermore, including this Korean Alphabet course, these are all free.
Not only restricted to the Korean alphabet, students can also practice Korean vocabulary on Korean Word Flashcards.
There are many other online programmes for students which can be found on our website.
Free Korean Language Trial Lesson
Admittedly, it is not easy for a foreigner to make up his/her mind to pick up a completely new language. Hence, SEOUL Korean Language Centre arranges a free trial lesson almost every 2 weeks.
As a result, anyone with interest can come freely and realize how easily the Korean language can be learned.
In addition, you can feel the atmosphere of our interactive and conversational Korean language classes.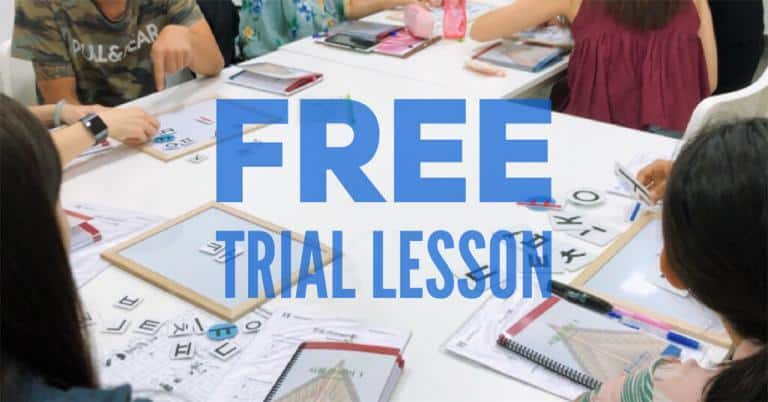 Direction to SEOUL Korean LC
SEOUL Korean Language Centre is located at Kovan, which is northeast of Singapore and near to Serangoon.
It is 5 mins walking distance from Kovan MRT Exit C.
Contact Details
If you have any queries, please refer to the following information.
Email: help@seoulkorean.sg
Phone: (+65) 9721 2433
Location: 208 Hougang St. 21 #02-209
More things about SKLC
To know more about our schedule, please check our classes.
For non-beginners, take the placement tests online here.
For TOPIK exam takers, everything you should know about TOPIK is here.


Thank you.
SEOUL Korean language centre Singapore is the most interactive and conversational Korean language school in Singapore, one of the best places to learn the Korean language in the right way.
Hope to see you at our centre.