'Somaek-소맥' is a kind of famous mixed cocktail in Korea consisting of beer and soju (소주) mixed together. 'So' in the name 'Somaek' comes from the name 'Soju' and 'Maek' comes from 'Maekju' the Korean sound for beer. Many Koreans drink 'Somaek-소맥' with fried chicken with friends or companions. 'Somaek-소맥'  is a new trend but become the most popular drinking trend in South Korea. Let's get into the inside of 'Somaek'
What you need to make 'Somaek'
You need 2 bottles of beer and a bottle of Soju, the Korean most popular liquor. Soju is a clear, colourless distilled alcoholic beverage made from rice. According to a statistics report, every Korean over 20 years old consumes 90 bottles of soju on average in a year.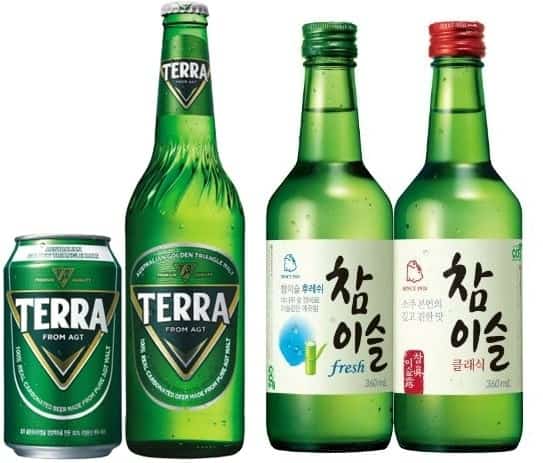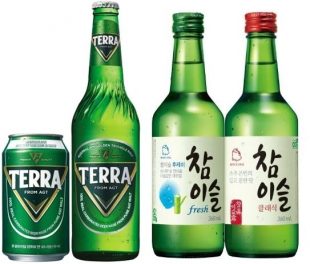 How to make 'Somaek'
Fill the beer half of a large cup for beer.
Then fill the half small cup of soju into the soju in the large cup.
Mix them by hitting the middle of the bottom once with a long spoon.
Done. The taste is quite mild and gets drunk moderately.
'Somaek' on Youtube
This is a video clip in Korean drama showing how to make 'Somaek' in a quick and easy way.
Qween of Somaek
Read also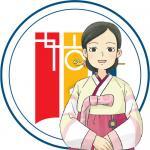 Check all Korean language courses of SEOUL Korean language Centre.
Register for a trial lesson.
Try our free online Korean alphabet course.
If you are not a beginner, test your level with online Korean placement test.
If you have any enquiry, contact Seoul Korean LC.