TOPIK, Test of Proficiency in Korean
is the only official examination that is internationally recognized to evaluate the ability in the Korean language. More details about the test are available here.
TOPIK I is recommended for students who have completed the Pre-Intermediate course and above.
Test Structure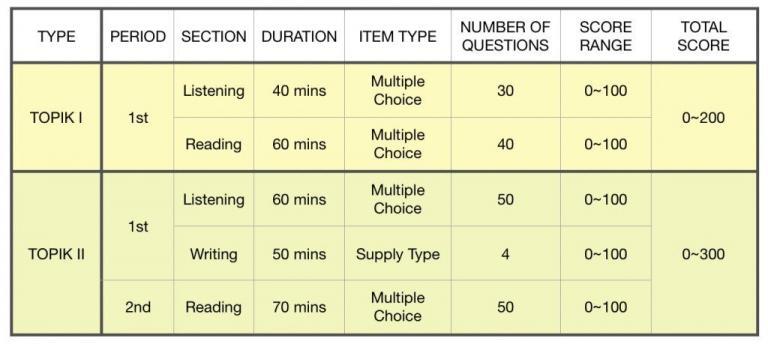 First time trying TOPIK?
Read our guide below for the question breakdown of TOPIK I Reading