Everything you should know about TOPIK Singapore 2023
Everything you should know about TOPIK Test Singapore 2023 such as the test schedule 2023 is here. The following article will guide you to take the TOPIK 2023 in Singapore.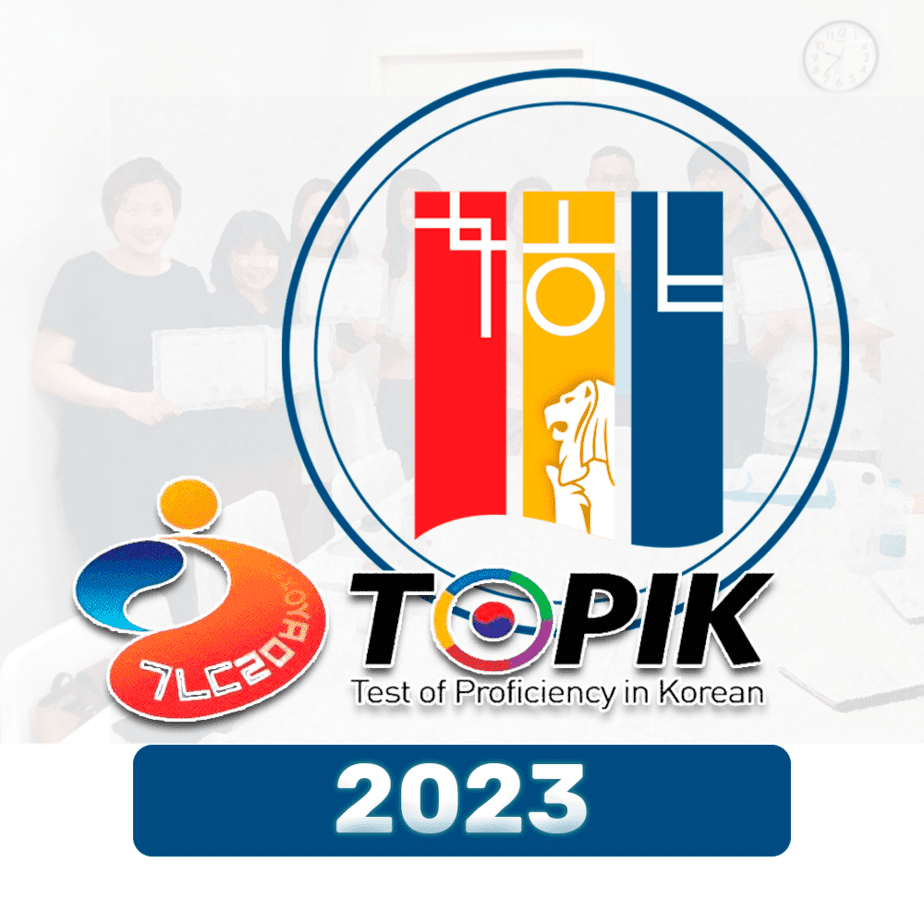 TOPIK is the only official examination that is globally recognized to assess the ability in the Korean language.
SEOUL Korean language centre offers TOPIK practice tests online and TOPIK preparation classes.
English is not the lingua franca in Korea. Therefore, being fluent in the Korean language is useful for daily life in Korea.
It would not matter if you are planning a short stay in Korea. However, if you are working, studying, or living in Korea for long term, learning the language is essential.
TOPIK is highly recommended for the following purposes.
1. Entrance into Korean Universities as a non-native Korean Speaker
2. Employment in companies and public institutions in both Korea and abroad
3. Obtaining permanent residency or other specific Visa types in Korea
4. Aquisition of a Korean Language Instructor certification as a non-native Korean speaker
5. For use in the 'Korea Immigration and Integration Program' operated by the Ministry of Justice
6. Korean Government Scholarship Program (KGSP) participants taking the Korean language course
Since it was first introduced in 1997, the number of TOPIK takers has been rising rapidly from a mere 3K to 376K in 2019.
| Test # | Asia | SKIS(Singapore) | Korea | Registration | Result Release |
| --- | --- | --- | --- | --- | --- |
| 86 | NIL | NIL | 29 Jan 2023 | Closed | 23 Feb 2023 |
| 87 | 9 Apr 2023 | 9 Apr 2023 | 9 Apr 2023 | Closed | 25 May 2023 |
| 88 | NIL | NIL | 14 May 2023 | 7 Mar ~ 13 Mar | 22 Jun 2023 |
| 89 | 9 Jul 2023 | NIL | 9 Jul 2023 | 30 May ~ 5 Jun | 17 Jul 2023 |
| 90 | 15 Oct 2023 | 15 Oct 2023 | 15 Oct 2023 | NOW~21 July | 30 Nov 2023 |
| 91 | NIL | NIL | 12 Nov 2023 | 5 Sep ~ 11 Sep | 14 Dec 2023 |
The TOPIK schedule 2023 in Singapore will be further confirmed by the Singapore Korean International School (SKIS)* which is the only institution to conduct the TOPIK examinations in Singapore. The TOPIK has been held twice a year in Singapore most of the time, generally in Apr and Oct.
Taken TOPIK already? Check your result here.
TOPIK preparation takes a lot of time, especially in the writing section. We recommend you to practice beforehand with the  TOPIK Writing Teachers.
*Apply for TOPIK here.
*Application is to be opened by SKIS, not SEOUL Korean.
Please enquire at SKIS should there be any issues with the application.
| Level | Fee |
| --- | --- |
| TOPIK I (Level1-2) | S$100 |
| TOPIK II (Level3-6) | S$120 |
Where to Take TOPIK Test in Singapore 2023
Preparing for TOPIK in SEOUL Korean Language Centre​
TOPIK I:  The beginners who have completed the Pre-Intermediate course or above in SKLC.
TOPIK II: The advanced Korean learners. Students completed Upper-Intermediate or above in SKLC
Read our Reading Guide and Writing Rules to tackle TOPIK!
Contact us to prepare TOPIK Singapore 2023 now!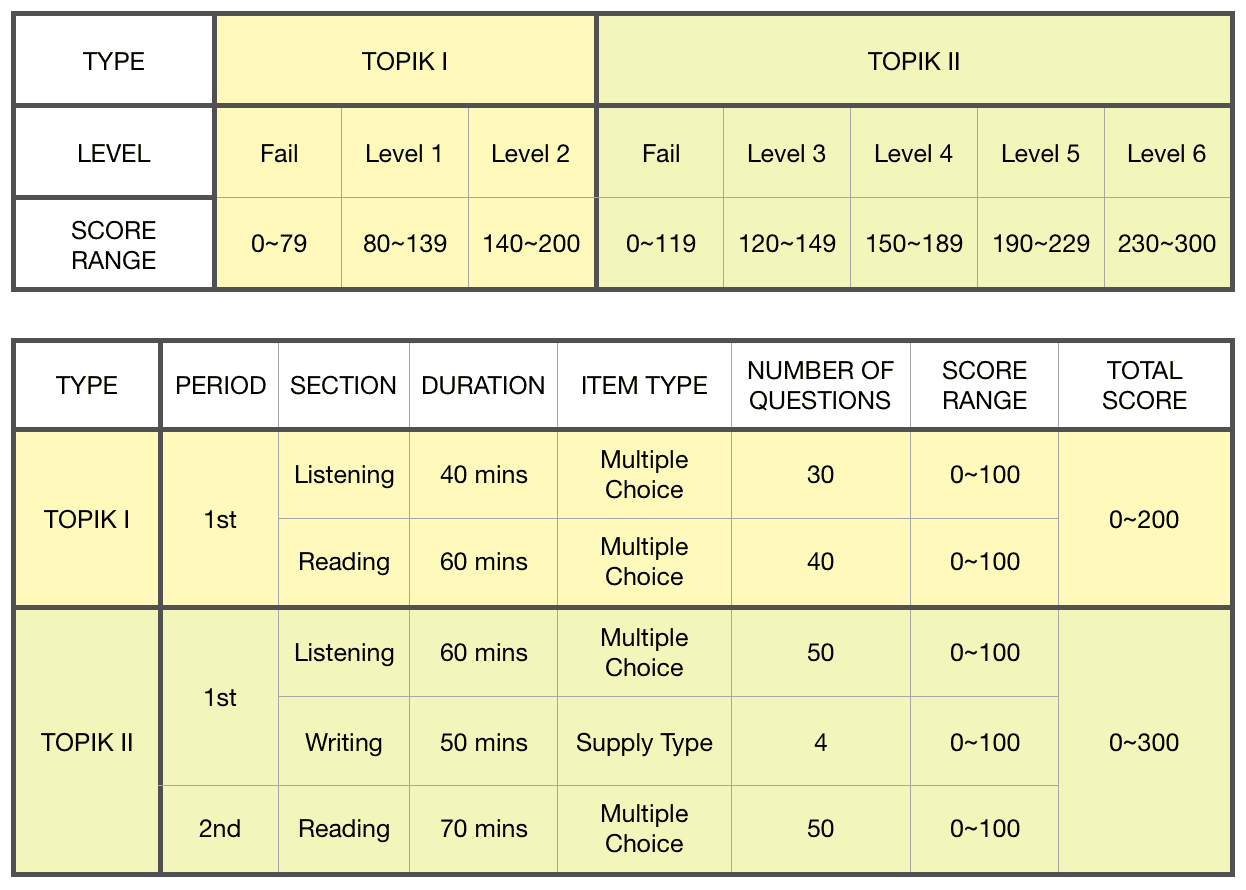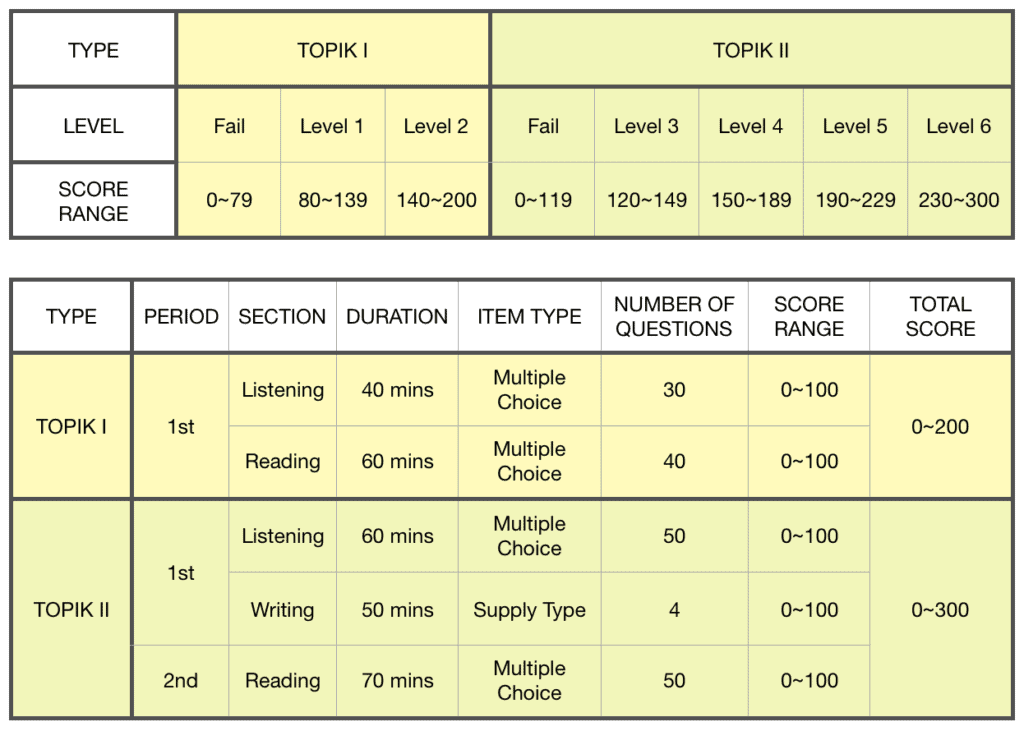 Practice TOPIK Online - TOPIK past papers
If you have any enquiry about TOPIK classes, feel free to contact us. We have Korean language teachers qualified by the relevant Korean authority to guide you through TOPIK.
Our TOPIK Test Achievement
Our student, Jeanette Lee obtained TOPIK Level 6 last year! Level 6 is the highest and also the hardest grade in TOPIK. 
Level 6 is such a challenging grade that even advanced Korean learners studying and living in Korea struggles to attain. 
Nevertheless, Jeanette has achieved the most challenging grade by studying in Singapore only – moreover the in first attempt! Truly an applaudable achievement.
Jeanette had been studying with SEOUL Korean, under Principal Song and our TOPIK Specialist Ms Kim Yeeseul who is currently lecturing at Seoul National University in Korea. She had been having TOPIK lessons with Ms Kim via Zoom with rigorous writing practices. When Jeanette first attended, she could hardly write a complete sentence but under Prinicipal Song's and Ms Kim's guidance of 1 year only, she excelled at essays which led to accomplish TOPIK Level 6.
Writing is the most pivotal factor in TOPIK II and also the hardest area to improve without a good teacher. Reach us so that we can help you with our TOPIK specialist. Prepare for TOPIK with SEOUL Korean.