Teacher Song is the best Korean teacher

Teacher Song have taught Korean language from 20 years ago. She started to teach Korean language to young students at a School in South Korea. When she leave the school to move to Singapore, they shared their memories with teacher Ms Song. They all gave her a thanks for her fun and interesting Korean language classes they had. They all remember her as the best Korean teacher.

"나를 잊어버리지 마십시오? 송선생님 :)" Don't forget me Ms Song.

I LOVE your class! It's my favorite. PATHETIC!!! Anyway, I will not forget you .

Jenny
"You were one of the coolest teachers!!"

송선생님, I'll miss you. You were one of the coolest teachers!!
Thank you so much for enduring us.
Your student, Risun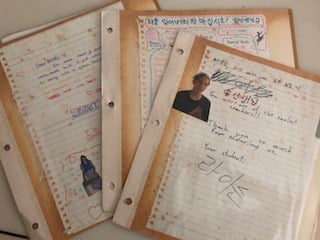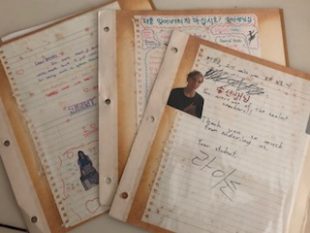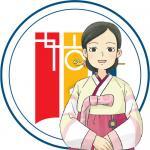 Another Review: Teacher makes Korean easy to understand and have enough practice.
Another Review: Great time learning Korean in Seoul Korean Language Centre
Check Korean language courses of SEOUL Korean language Centre.
Register for a trial lesson.
Try our free online Korean alphabet course.
If you are not a beginner, test your level with online Korean placement test.
If you have any enquiry, contact Seoul Korean LC.