Great time learning Korean

I had lots of fun and great time learning korean at Seoul Korean language centre. The teacher and the staff is very friendly. Ms Song makes the learning very interesting so that we learn the language more effortlessly. Overall it was a good experience learning in Seoul Korean language centre🙂

– Lew Kai Xian
I had a lot of fun while learning a new language at SKLC.

I'm currently taking intermediate classes at Seoul Korean Language Centre. I personally likes the teaching environment which is fun and enjoyable. During lessons, there are many opportunities for us to speak korean language with our classmates and practice the use of grammar with each other (which i feel is very important when learning a new language). Furthermore, teacher Song 👍 will also be sharing interesting korean cultures with the class which makes it even more engaging. It's true that I had a lot of fun while learning a new language at SKLC.
A good and conducive environment to learnt korean!

A good and conducive environment to learnt korean ! The small class approach helps to enhance two ways communications and makes the lessons more engaing and interactive. Teacher Song is very passionate in her teaching and highly encourage students to converse in korean during lessons. She delivers her lessons in a concise manner and often revises what was taught previously to refresh our memories. With her guidance and encouragement, I am determined to continue learning korean from her 👍😊
Highly recommend Seoul Korean Language Centre

I highly recommend Seoul Korean Language Centre if you want to learn the Korean language.

I learnt the Korean alphabet in just one lesson! I taught my son using the method Teacher Song taught the class and his friends were impressed he could read Hangeul. Teacher Song adopts a systematic and organised approach during class. She teaches vocabulary, grammar and makes us practise dialogues and have us hold conversations in Korean with our classmates. This is the most practical aspect because we want to be able to speak at least some simple Korean when we holiday in Korea.

My Korean friend remarked that I sounded like a native Korean! I highly recommend the school to you without reservation. I am now enrolled in Basic 2 and this is probably the best indication of how interesting and inspiring Teacher Song is.
Totally fun and super friendly

The school was totally fun and Super friendly environment to begin with.. Teacher song , also a principal is a great teacher.. she is very patiently teaching a beginner like me with an interesting methods and idea 😝 I was so glad to learnt Hangul from her. Not to mention , the admin ,Ms Lee was very helpful in the same time. Overall My experience is fantastic! Many more learning journey with you guys! Fighting !!! 💪🏻🤜🏻🤛🏻✌🏻✌🏻
It's what I look forward

I am doing Basic 2 with Seoul Korean Language Centre Singapore and it's what I look forward to do every Thursday. Classes are small and engaging and I am learning Korean at a steady pace and beginning to understand Korean dramas and variety programmes better haha. Classes are very affordable compared to the many others that I have checked. I love that if we ever have to miss a class, there are video recordings and online material to help us catch up!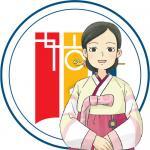 Another Review: Easy and interesting Korean language at Seoul Korean Language Centre
Another Review: Teacher makes Korean easy to understand and have enough practice
Check Korean language courses of SEOUL Korean language Centre.
Register for a trial lesson.
Try our free online Korean alphabet course.
If you are not a beginner, test your level with online Korean placement test.
If you have any enquiry, contact Seoul Korean LC.