Easy and Interesting Korean Language

Teacher Song's explanation makes it easy and interesting to understand Korean Language.
She is patient to clear all doubts and explain all questions.
I always look forward to the next class and learning new things from her! Great environment too!

– Adela Tan, Private Student
I do enjoy weekly classes

I start off from basic 1 despite i have basic from previous school i attended. Materials provided by the school are very structured and easily understandable. Basic 1 to 3 textbook are in-house materials, Basic 4 onward is using SNU LEI(KLEC) course materials.

Teacher Song focus on speaking in class which make the students able to pick up and speak easily with each other. If you are keen to learn and practice more, feel free to let Teacher Song or Ms Kris to mark your "homework".

Overall, i do enjoy weekly classes, especially laughing at each other "mistakes" when constructing sentences and conversation. But making mistakes is the way to learn and remember more things.

Ken
I enjoy every lesson

I've been taking Korean classes at Seoul Korean Language Centre for more than half a year, and I enjoy every lesson. ^^ Our teacher, Ms Song, is very experienced, and her clear explanation always makes new concepts easy to understand. She is also a lively and humorous teacher, so our lessons are always filled with laughter.

The small class size (maximum 12 students*) allows every student to have more opportunity to practise speaking Korean. The emphasis of each lesson is on speaking the language, which is important, given that Singaporeans do not have much opportunities to speak it in our daily lives.

Homework is given after each lesson, and it'd be good to complete them to brush up on the reading and writing aspect (having practised speaking and listening in class).

Online resources are also provided on their website, so we could do our revision any time in the comfort of our homes.

The centre is conveniently located near Kovan hub, which makes it easily accessible to people who are staying in the northeast area. The fees are also reasonable, as compared to the bigger players in the market.

Given the smaller class size, convenient location and affordable fees, I'd say that what I've paid for is value-for-money! 😊 *before social distancing measures began
The right place to learn Korean language

I am at the right place to learn Korean language. Teacher Song is friendly & patience on us. I will never feel embarrass to speak out even though my Korean pronunciation sound weird 😅. After 3 moths with them, now I can read, write & speak briefly in Korean. Surely I got more to learn & understand, but I am looking forward to every class ahead of me. I am now at Basic 3 and determined to complete the whole course until they got no more to teach 💪🏻✌🏻😎😊!!! 선생님, 감사합니다!
Fun to learn Korean language

Walked passed Kovan area and saw this Korean language center. signed up trial class and found out it was fun to learn Korean language. Currently into basic 2 classes and Teacher Song indeed making learning Korean very interesting and easy to learn. no stress at all. course fee was reasonable compared to big Korean learning center in town. Happy that I found this Korean language classes and no regret signing it up ! Thank you ~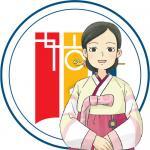 Another Review: Want to master speaking and writing in Korean?
Another Review: If you intend to take Korean, I strongly recommend Seoul Korean language.
Register for a trial lesson.
Try our free online Korean alphabet course.
If you are not a beginner, test your level with online Korean placement test.
If you have any enquiry, contact Seoul Korean LC.