Best Korean Language Teachers in Singapore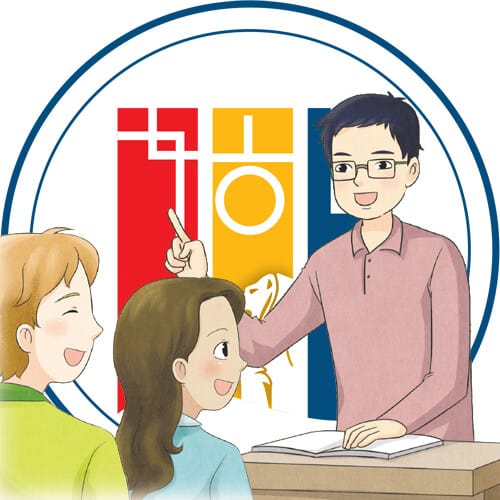 Assignation of Class
After completion of training, teachers are assigned a class to lead students through the learning journey of Korean language
In SEOUL Korean Language Centre, Korean teachers are certified by the South Korean Government to teach the Korean language to foreigners. In Korea, it's the Ministry of Culture, Sports and Tourism and National Institute of Korean Language (subsidiary institution of MCST) that issue teaching licenses. Our teachers have been rigorously assessed by the governmental institutions to be accredited with teaching certificates. Korean language teachers in Singapore are not all qualified Korean teachers who are certified by the Korean government but in Seoul Korean language centre, they are all certified, and qualified.
Secondly, one has to be able to lead interactive Korean classes that promote communication, not one-way lectures. Only having the teacher standing and talking is not helping the students at all to learn the language.
The teacher has to lead students to participate as well as they practise the new language only when they speak up. The more interactive and conversational the class is, the more opportunities the students can learn.
Most importantly, one has to be patient in order to embrace all the mistakes that the students make.
A Korean language teacher must keep in mind that students can improve only when they make mistakes and practice makes perfect.
Last but not least, an experienced Korean teacher will give you an effective boost to your learning!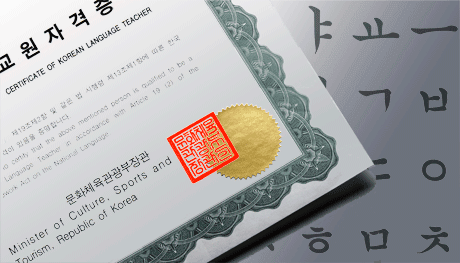 Qualified And Experienced Teachers
1. Native
2. Qualified by the Korean Government
3. Experienced
4. Interactive
Qualification: Certificate of Korean Language Teacher by Ministry of Culture, Sports and Tourism, Level 1.
Education: PhD in Korean Language and Literature(Korean language education), Yonsei University
TOPIK II Specialist
Currently a  lecturer at Seoul National University
Qualification: Certificate of Korean Language Teacher by Ministry of Culture, Sports and Tourism, Level 3.
Education: Double Major in Chinese Studies and Media & Communication, Korea University School
Qualification: Certificate of Korean Language Teacher by Ministry of Culture, Sports and Tourism, Level 2
Education: Major in Portuguese Language, Hankuk University of Foreign Studies
Teacher Song is a native Korean language teacher who has majored in the Korean language and Culture and acquired a Certificate of Korean Language Teacher issued by the Korean government (Ministry of Culture, Sports and Tourism), the only authority that supervises the quality of Korean language teacher as a foreign language.
In 1996, she started her career by teaching the Korean language to foreign students in South Korea.
She moved to Singapore a decade ago and has cumulated her experience at various places ranging from community centres to corporations and language schools.
Today, she is the principal of SEOUL Korean Language Centre.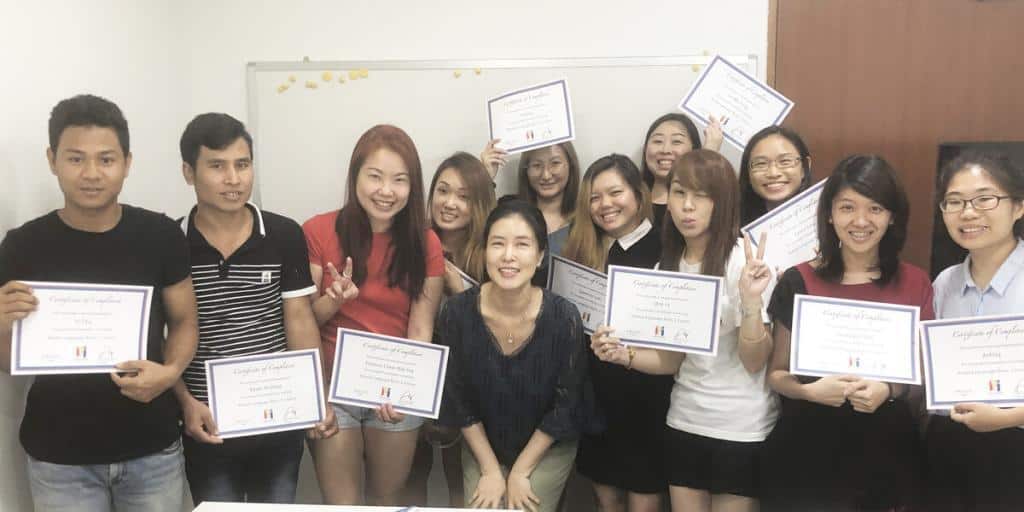 Interactive and Conversational Korean Classes
Her class is captivating where she uses culture and materials to explain the language mechanism.
Furthermore, her lesson is not confined to textbooks which often include old-fashioned Korean and other unnecessaries that even the native Koreans seldom use. Rather, her lessons are practical, focused on the daily communication of native Koreans today.
We hope you will love her class as much as she does!
Join us to begin your Korean learning journey here.
All in all, SEOUL Korean Language Centre pursues interactive and conversational classes at our utmost quality. If words alone cannot convince you, we would like to invite you to our centre to have the experience yourself. Come to our free trial lesson.