Hi all! Are you watching "Pretty noona(older sister in Korean) who buys me food(밥 잘 사주는 예쁜 누나)"?
Let's get to know a famous Korean, his name Jung Yak Yong.
He has been known as Leonardo Da Vinci of Joseon Dynasty(조선왕조),
superbly excelling in Science, Politics, Literature, Philosophy, Medicine… almost everything except maybe the sports as he was grounded personally by the King to train his archery
😝
He was also recorded to be "fair-skinned" and his looks to be "beautiful". So what does he has to do with the drama? …
Because Jung Hae In is his 6th descendant!
How do you think? Do they look alike? Maybe they share the good-looking genes!
Read also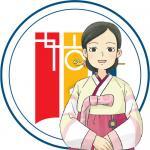 Check all Korean language courses of SEOUL Korean language Centre.
Register for a trial lesson.
Try our free online Korean alphabet course.
If you are not a beginner, test your level with online Korean placement test.
If you have any enquiry, contact Seoul Korean LC.