Not just a language, it's a culture.
Seoul Korean language centre is a newly opened Korean language school in Singapore. Hello is '안녕하세요' in Korean. 안녕하세요 Singapore? Welcome to our site.
We are located at Kovan in the northeast area of Singapore.
Brand new but our teacher has many years of experience in teaching Korean and is one of the best teachers wherever she worked. Her class is not just a studying place, but an entertaining space of learning unlike boring lectures in other language schools.
We will provide every support in our school in your learning journey. Contact us whenever you need help.
If you are intended to learn the Korean language, take a look by joining 1-hour online trial lesson first. Just 1 hour, but you will be able to read basic Korean letters after the trial lesson. Korean alphabet is not so difficult as you think. You can learn it yourself through our online program below.
If you want to be guided by an experienced teacher, and continue to learn Korean more, seek a class for you.
Read also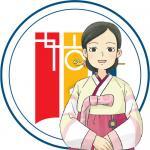 Check all Korean language courses of SEOUL Korean language Centre.
Register for a trial lesson.
Try our free online Korean alphabet course.
If you are not a beginner, test your level with online Korean placement test.
If you have any enquiry, contact Seoul Korean LC.