Korean alphabet Hangul Course
You should have an account
You must login first
This is FREE course
This is ONLINE program like an App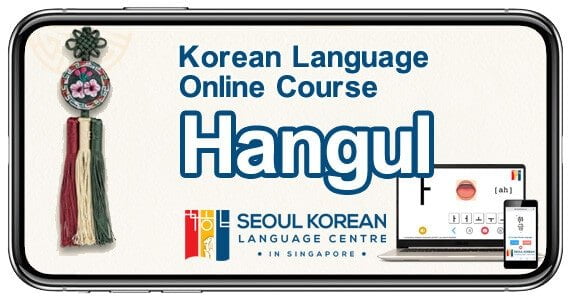 Learn Korean Alphabet Hangul Online
Learn the Korean language with our online free course. "Korean alphabet Hangul" course is an online class for beginners in the Korean language. 
Hangul is the Korean alphabet made in 1446 by King Sejong. It's the beginning of learning the Korean language.
After this free online course, you will be able to read and write Korean letters and words.
Free Korean Alphabet Course
Korean alphabet Hangul is easier than you think. You can learn Korean letters by yourself with this online free course.
Beginners can start on this course to get hints on the Korean language!
The next step for the further learning Korean language is attending Korean classes where you can learn vocabulary, grammar and the usage of the Korean language.
Fortunately, our principal Ms Song is one of the best Korean language teachers in Singapore having a Korean teacher license from the Korean government and rich experience in teaching the Korean language. She will guide you on the best way to master the Korean language.
After finish, this Korean language online course, take our free online Hangul test for revision.
If you get 80% or more, you can join the Basic 1 course at a discounted price!
Join a Trial Lesson And Start Learning Korean Language
If you finish this online course, you are ready to start learning Korean. Please refer to our Korean language classes for further learning or join our free Korean language trial lesson to see how our class is conducted. We are the most interactive and conversational Korean language school in Singapore. We will guide you through the learning journey. Let's start to learn the Korean alphabet. Please don't forget to turn on the volume for the course.
More online free Programs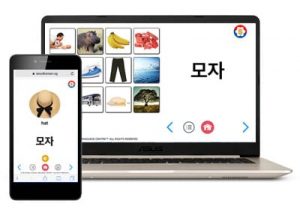 For beginners who wish to catch two birds with one stone by learning some Korean words while practising your Korean letters, try this.
Sequentially, you can take our Korean Vocabulary Test to check your vocabulary skill.
Practice Basic Korean Vocabulary with word cards
How to pronounce Korean consonants
Call 9721 2433, email to help@seoulkorean.sg