Korean Language - Intermediate 6
The 6th course of  Intermediate Korean course
–– Duration : 12 weeks of 1.5 hours lesson/week
– Type: ONLINE via ZOOM Cloud Meeting
– Registration Fee: $20
– Course Fee: $320
-Business Korean
– TOPIK II Preparation Course
Upcoming Classes
– Every Sun 11:45 am to 1:15 pm, commencing on 11 Dec 2022

– Every Mon 8:00 pm to 9:30 pm, commencing on 09 Jan 2023
16과: 설날에는 밥 대신 떡국을 먹어요. We eat tteokguk instead of rice on New Yeas's Day.
17과: 비행기를 놓칠 뻔했어요. I almost missed the flight.
18과: 한국에 온 지 벌써 6개월이 되었어요. It's been already 6 months since I came to Korea.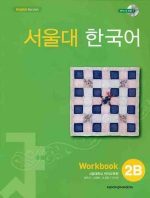 – 서울대 한국어 2B (Seoul National University 2B) Student Book
– 서울대 한국어 2B (Seoul National University 2B) Workbook
Student has to purchase SNU 2B Student's Book and Workbook from an external supplier
This textbook is up to the new TOPIK II Syllabus. Students can aim TOPIK II Level 4 upon completion of all the Intermediate Korean language courses.
Should you have not completed the Intermediate 5 course at our centre, you have to verify your suitability for the Intermediate 6 course by taking the Intermediate 5 Level Test.
The result of Intermediate 5 Level Test will be assessed by the teacher to determine the suitability of the test-taker to attend Intermediate 6 Korean Course.
Please kindly email at help@seoulkorean.sg or contact at 9721-2433 to prompt an evaluation.
Why is this course online?
Since the COVID-19, it is mandatory to wear masks in an in-person lesson. However, with a mask on, it is impossible to see the mouth of the student.
This is detrimental to students who are learning to speak the language for the first time as the teacher would not be able to check on her/his mouth shape when practising the pronunciation.
What's happening in Live ZOOM Class?