The very first basic Korean course for beginners and TOPIK I Preparation course
Upcoming Classes


– Every Thur 7.45pm to 9.15pm, commencing on 12 Oct 2023




Details
Course Fee: $240
Duration: 1.5hrs per week X 10 weeks
Registration Fee: $20
Material Fee: $30 (Basic1 to 3)

 

 
How to read and write the Korean Alphabet.
Korean expression related to greetings and introduction Korean vocabulary about countries, occupations, food, drink and family.
Lesson1: Introduction of Hangeul. The 10 Basic Vowels and Consonants
Lesson2: The 8 Compound Vowels and 9 Additional Consonants
Lesson3: The 8 Compound Vowels and 3 Additional Compound Vowels
Lesson4: Final consonants and Writing your Name in Korean. Marker '도'
Lesson5: Greetings in Korean Introducing oneself with name 이에요/예요
Lesson6: Marker '은/는'. Introducing oneself with Nationality and Occupation. Identifying the name of daily goods.
Lesson7: How to order food in Korean with '주세요'
Lesson8: Expressing the possession of one's item. Requesting for items. Indicator '이거/저거'
Lesson9: Connector 하고. Identification of family members
Lesson10: Introducing family members to others. Review on Basic1
SEOUL KOREAN Textbook 

SEOUL KOREAN Basic 1 Worksheet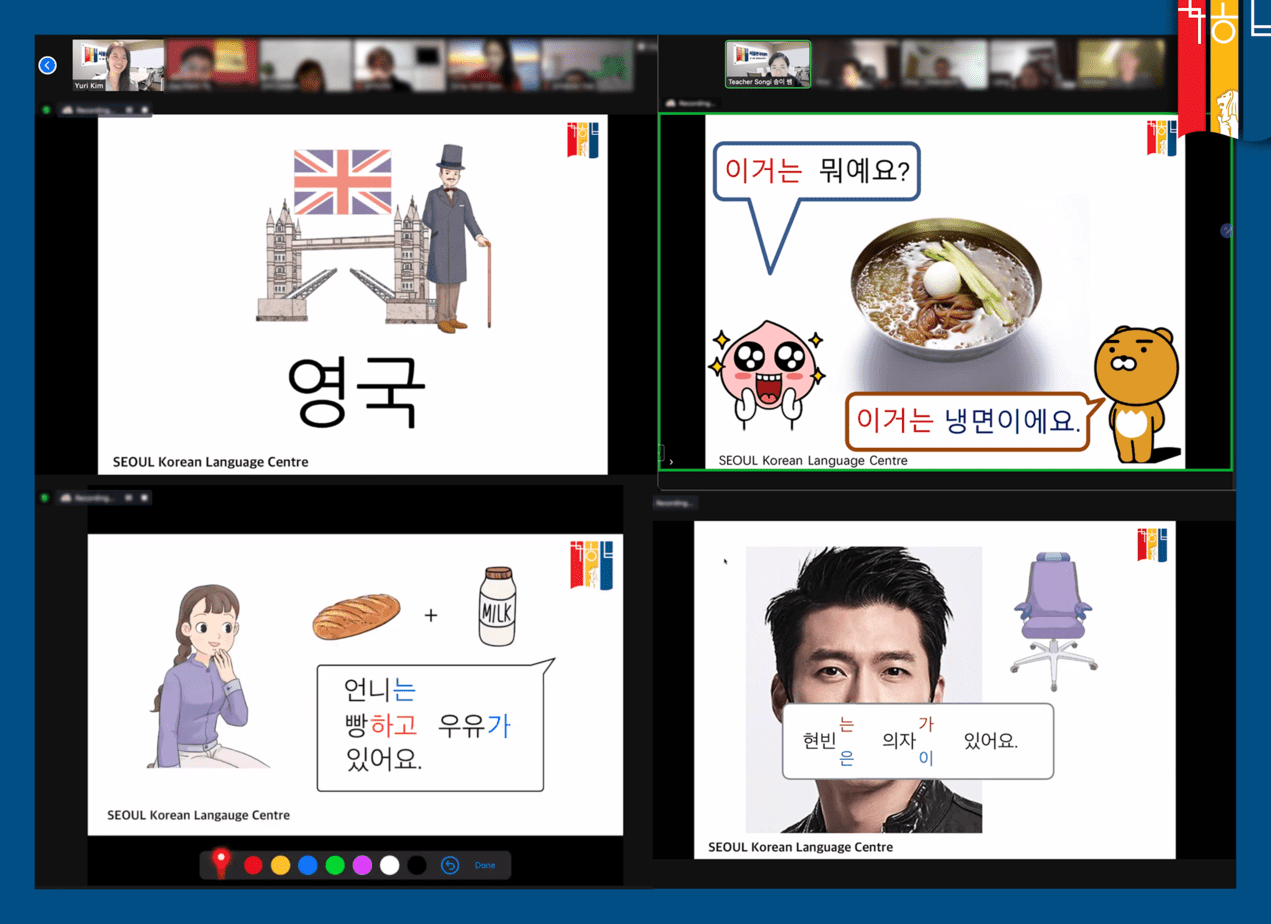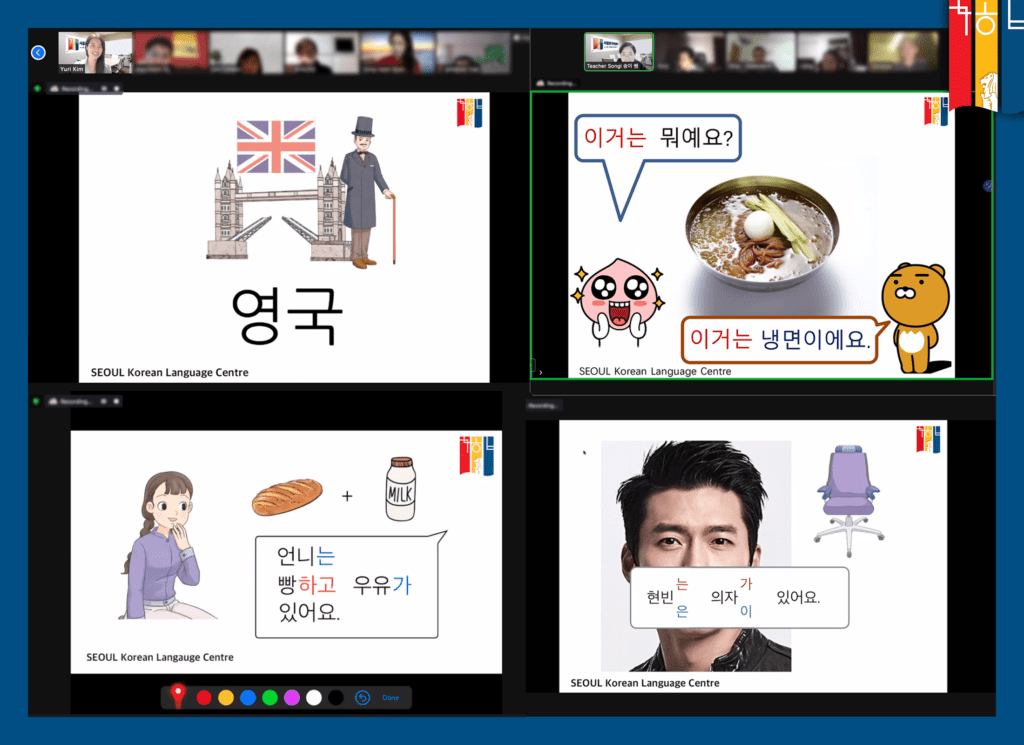 What's happening in Live ZOOM Class?
If you are a Hangul master

Students who scored 80 and above in Hangeul Level Test can join from Lesson4 with discount.
You can check the other basic classes here.
We provide the most interactive basic Korean classes and courses in Singapore.